Welcome words from director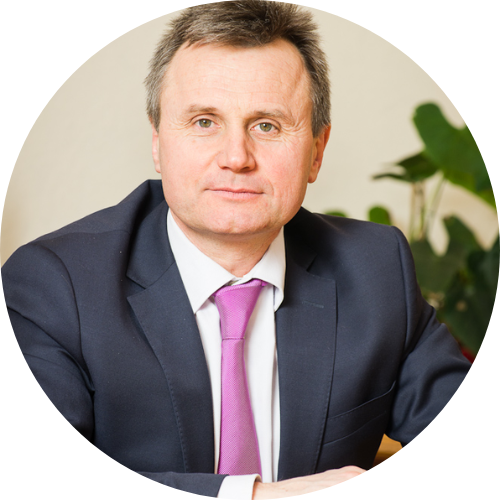 Dream! Learn! Be Resolute and Confident!
Today's world, contained with a whirlpool of events, differing offers and ample opportunities, is rapidly changing, and a young person in it who is in the process of choosing his/her own way, aspiring the wishes to come true, is faced with some really complicated decisions to make. Where to study is one of those crucial decisions, as the student's years will shape his/her own personality because of it. This is the time when a person is looking for proper and true guidelines.  
For over seventy years, our Institute of International Relations has been the flagship educational institution, the main task of which is the training provided to prepare the diplomatic corps of Ukraine.
Its history is bright and meaningful; its present is vibrant and full of life. Our Alma mater is a subdivision of the best Ukrainian university that inherently combines classical higher school, employing fundamental research and pedagogical approaches, with novel methods of teaching and research. The Institute of International Relations takes pride in offering programmes in English, double degree programmes, master classes, and job fairs.
These, among other things, have turned the Institute of International Relations into a powerhouse producing career diplomats for our nation and other nations of the world. Six of our graduates have headed the Ukrainian Ministry of Foreign Affairs, many alumni are members of the Ukrainian legislature; the former President, many heads of parliament, ministers and renowned policy-makers and diplomats of foreign countries have also been educated here.
Our Institute has set up scientific schools in the fields of international relations, international economic relations and international law
This is the place where the Ambitious Dream of studying at the leading higher institution of the country comes true, for this is the place to develop some of the strong-willed qualities of a young person.
This is the place where people get Inspired by education and research attainments. The state of verve and creativity reigns within its walls, it fills young people's lives with meaningful content, shapes individuals, and comes in handy when forming their world outlook and civil position.
This is where people get Confident in their knowledge that can be relied upon in the future.
The basis of the corporate unity and patriotism of ESIIR graduates is Gratitude for the fundamental knowledge gained here, which combines theory and practice. The Institute of International Relations today does make the life of a young person meaningful!
The concept of development of the Educational and Scientific Institute of International Relations Taras Shevchenko National University of Kyiv for 2020-2025.