Meeting with Andriy Yermak and Michael McFaul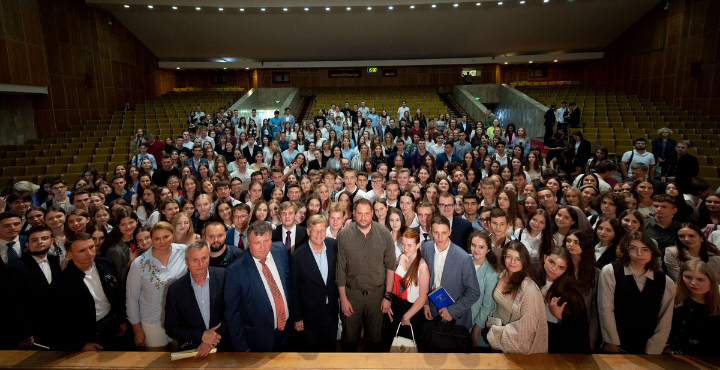 Head of the Office of the President of Ukraine Andriy Yermak met with students of the Educational and Scientific Institute of International Relations and other units of KNU.
Together with him, the Director of the Freeman-Spogli Institute for International Studies (FSI), Professor of Stanford University, and Ambassador Michael McFaul talked to the student community.
After the opening speech from both speakers, the students had an excellent opportunity to ask questions on the subject of sanctions, the activities of international organizations and the domestic policy of Ukraine.
Andriy Yermak noted that the Formula of Peace proposed by the President of Ukraine Volodymyr Zelenskyy is unique. It offers all countries that respect the sovereignty and territorial integrity of our state not only a plan for ending this war, but also a universal mechanism for overcoming future crises worldwide.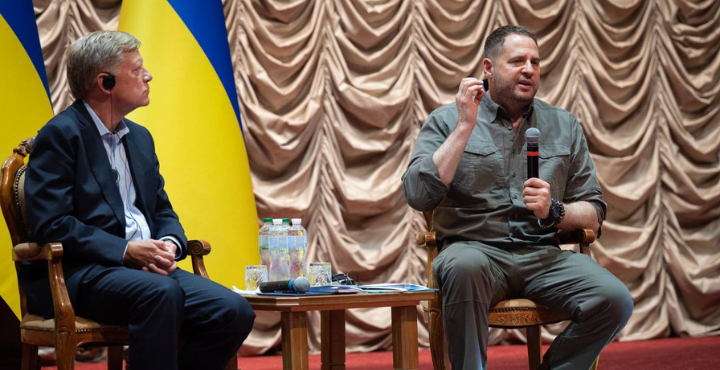 Answering the students "questions, Andriy Yermak emphasized that with this initiative our country unites the world, involving in consultations on the key principles of restoring a sustainable and just peace for Ukraine, in particular, the states of the Global South, with which our state previously had not very active relations.
For his part, Michael McFaul expressed the view that the Alliance should provide Ukraine with an invitation to membership at the summit in Washington in 2024.
During the conversation with the students, the Head of the Office of the Head of State also spoke about his relationship with US National Security Advisor Jake Sullivan, which he called extremely honest and specific.
The Head of the President's Office thanked all the students present for being in Ukraine and demonstrating that a full life has returned and continues, and the main thing is to win.
During the meeting, the Students Council appealed to Ambassador McFaul with a request to sign his book "From the Cold War to the Hot World" in order to do a giveaway and transfer the funds received to the Armed Forces of Ukraine. For his part, he promised to initiate cooperation between students of IIR and Stanford University.
In conclusion, Ambassador Michael McFaul said in his speech: "Ukrainian is the language of the future!"